Episode 116 - Dark Dungeons
[ 1:03:33 ]
Play Now
|
Play in Popup
|
Download
(1422)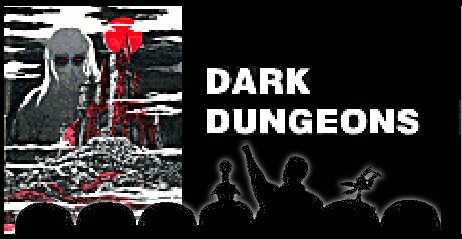 This week, we sat down with Tony Miller and Ronn Bauman to watch "Dark Dungeons," a faithful adaptation of a Chick Tract of the same name.  For those unaware, Chick Tracks are fundamentalist comic books and the makers of the film got permission to adapt this particular comic as long as they did not produce something satirical.  Instead, they produced something far more entertaining.  The four of us watched the film and then recorded a episode that started with our response to the film and then moved into our thoughts on religion, performing and, above all, gaming.  Our role playing pasts are laid bare for all to see!  We hope you have as much listening as we had recording.
Correction:  on the closing stinger, Nick says that Dark Dungeons costs $2.50.  Actually, the extras cost $2.50.  The movie itself costs $5.00.  Sorry for the error.
Show notes below the fold:
If you'd like to see the original Chick Tract, go here!
Here's the plane crash one Tim talked about.
Here's where you can get your own copy of the movie!
Geeks Without God contributed to the Kickstarter that helped get the film produced!  Here's a screen grab of our name!