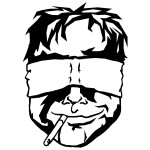 Geeks Without God will be recording a live episode as part of the Die Laughing Marathon presented by Fearless Comedy Productions!
We'll be doing a Town Hall Style show where the three of us will answer any and all questions from the audience.  We'll also take questions via Twitter and if you can't join us at the show, you can stream it live at dielaughingmarathon.com!
Here's a link to our event on Facebook!  We hope many of you join us and come prepared with all sorts of inappropriate interesting questions!