Episode 164 - The Healing Power of Prayer
[ 32:02 ]
Play Now
|
Play in Popup
|
Download
(1179)
This w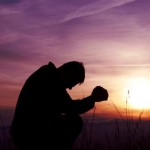 eek, we take a look at the belief that prayer can be a useful medical tool.  Not so much the idea that you can pray away cancer but more the idea that prayer can help doctors do a better job.  Is prayer that is basically being used to comfort people who are powerless in the face of a catastrophic health emergency harmful?  We talk through a few recent experiences to explore our feelings about prayer and doctors.  We also read off the last five answers to our original five questions!
Show notes below the fold:
Here's a link to the Last Week Tonight piece about Televangelists.