Episode 120 - Who Speaks for Atheists?
[ 35:32 ]
Play Now
|
Play in Popup
|
Download
(1393)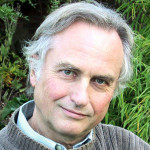 This week we take a look at the fallout in the Atheism movement following some poorly chosen comments by "leaders" in the movement like Sam Harris and Richard Dawkins.  The strength of the atheist movement is our combined distaste for organized leadership.  It is also a weakness.  We examine that dichotomy and try to figure out if there is a way to balance them.  Of course, we also get to read five answers from one of our listeners!  This week, our answers come all the way from Scotland!
Show notes below the fold:
Here's a link to the Buzzfeed article that inspired this episode.
A link to listener Ben's podcast – Podzilla!
Also a nerdy picture of Ben: