Episode 105 - Jessica Fletcher is a Serial Killer
[ 31:02 ]
Play Now
|
Play in Popup
|
Download
(1371)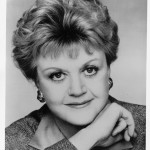 Today's episode was recorded live at CONvergence 2014.  We even got the audience to sing our theme song.  Our guest was Raychelle Burks, better known as Dr. Rubidium!  Ray is a chemist so we spent the entire episode talking about Chemistry!  Actually that was the plan.  We ended up spending quite a bit of time talking about "Murder, She Wrote."  We did eventually get to Chemistry, though, so if that's your thing, just hang in there.  Ray also got a crack at our five questions.
Show notes below the fold:
Make sure to follow Ray on Twitter!