Episode 194 - Prog Rock
[ 38:54 ]
Play Now
|
Play in Popup
|
Download
(1298)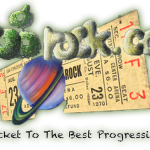 This week, we have our second Vermin Kickstarter supporter – Mark Monforti!  Mark tells us a little bit about how a Catholic teacher turned him into an atheist and then we talk about Progressive (Prog) Rock!  Molly totally nerds out on this topic.  Nick and Tim do their best to keep up.
Note: this episode was recorded remotely.  That means there is are a few weird pauses and instances where we talk over each other.  In a few spots, one of the speakers was silenced so the conversation flowed better.
Show notes below the fold:
Mark sent a list of "gateway songs" for people interested in Prog rock:
<iframe src="https://embed.spotify.com/?uri=spotify%3Auser%3Amon40%3Aplaylist%3A5fQtMNG1XoUGhSq67saec1" width="300″ height="380″ frameborder="0″ allowtransparency="true"></iframe>
Here's a link to progrock.com.
Also, you can listen to Mark's show, Music in Widescreen, here!