Episode 129 - The War on Christmas
[ 33:19 ]
Play Now
|
Play in Popup
|
Download
(1812)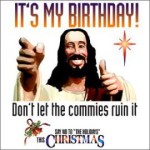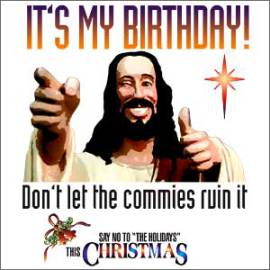 For this week's episode, we go to War on Christmas!  The worst fears of the Christian right are realized as asshole atheists crap all over their holiday!
Actually, that's not what happens at all.  Instead, we talk about the bullshit war on Christmas and why a lot of atheists (including us) really like the holiday.  We also talk about some of the things we don't like about the holiday season.  Christmas is just a few days away!  We hope you enjoy the holiday in whatever way is appropriate for you!
Show notes below the fold:
Molly did indeed make a slip of paper you can drop in Salvation army kettles!  You can get it off our Facebook page!
And here's a link to the Atheists Fucking Love Christmas Facebook community!