Episode 112 - Don't Stop Not Believin'
[ 36:37 ]
Play Now
|
Play in Popup
|
Download
(1362)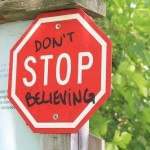 This week we gathered in the luxurious trailer studios to record an episode with our friend Eric Thompson.  Eric (like Tim) grew up in the Catholic Church and he takes us on an exploration of the difference between being devout and being bored.  We learn how Tim ditched church with the help of his Father (who had once been in school to be a Catholic priest), Eric's Tattoo, and a lot of other interesting things.  Eric also has some good answers for our five questions.
Show notes below the fold:
Tim mentions an article about Guardians of the Galaxy that annoyed him.  Read if you dare!
Here's video evidence of the sandwich Eric describes from Man vs. Food.
Eric has a podcast!  Check out The High Five Guys!