Episode 111 - Guardians of the Galaxy
[ 49:28 ]
Play Now
|
Play in Popup
|
Download
(1533)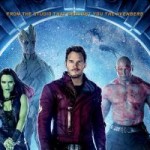 This week we unleash our geek love for Guardians of the Galaxy, which is still in theaters waging battle with Teenage Mutant Ninja Turtles.  And by "waging battle," we mean "kicking the butt of."   We talk a bit about the source material and about what we all think work about the movie.  Then we get into the larger picture of Marvel movies.  Also, there are a lot of spoilers.  If you haven't seen Guardians of the Galaxy, you may want to skip this episode and come back later.  At the end of the episode, we read off five answers from Australia!
Show notes below the fold:
A little more information on the absence of Gamora Merch.