Episode 38 - Atheism and AA, Part 2
[ 43:05 ]
Play Now
|
Play in Popup
|
Download
(1598)
This week, we are joined by Zach Nyhus, who was also "background voice #1" on last week's episode.  Like last week's guest Marc (who is our background voice this week), Zach is a recovering alcoholic and an atheist.  He, however, has found a secular chapter of AA.  Atheist & Agnostic AA (4A)is a new movement within the larger AA structure that recognizes that some people don't want to have god be on their road to recovery.  Zach even reads to us from the Big Book! And finally, even though he asked us a question from the audience on our first episode, he never got to answer our five questions…until now!
Show notes below the fold:
Hey – The Friendly Atheist Blog had a post about this very subject just last week!
Here is a link to Zach's group: We Agnostics.  If you are an atheist or agnostic struggling with alcoholism, this may be for you!  Here's all the pertinent information:
We Agnostics of Uptown: An AA Meeting for Atheists, Agnostics, and All people regardless of belief or non-belief
Wednesdays from 7-8pm
Sundays from 6-7pm
Location:
The Minneapolis Men's Center (all genders welcome!!):
3249 Hennepin Ave. S., Suite 55 (basement)
It's in the "Uptown Office Park" building, right on the corner of 33rd St. & Hennepin Ave., a few blocks south of Calhoun Square in Uptown.
We found several different versions of the agnostic/atheist 12 steps.  Here's one of them.
If you'd like to read Chapter 4 of the Big Book, here you go!
You want some pictures of Zach's Yoda figures?  Sure you do!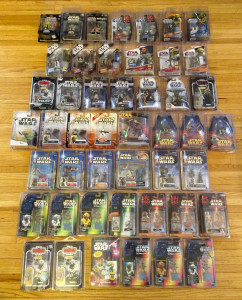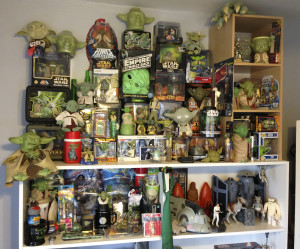 Here's a close approximation of the Monte Cristo sandwich Zach describes: